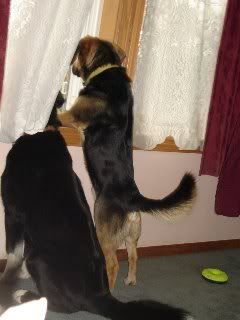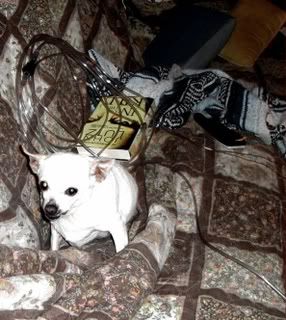 Some times I sit down to do my blogging and there is nothing that pops into my mind. Today is one of those days but once I started blogging I remembered something that happened the other night.
I sent a text to my daughter the other day. Well, it was like 3 in the morning and I was tired but could not sleep so I got this idea that I would send her some texts telling her how much a loved her and missed her and my grand baby. The next day my son in law sent me a rather scathing text demanding to know who I was and why I was sending him such love messages at 3 in the morning. Imagine his shock when I sent a text back saying it was me. LOL My daughter said he was mortified.
I just heard on the news were a pit bull attacked another child. I know alot of you will say it is the dogs fault but in all the cases recently it has been the owners fault. Who lets a five year old who had not been around a certain, let alone a pit bull feed it? The dog did not know the boy very well and it is hard to tell what let to that happening. Today a woman goes off into another room and leaves her small baby in the room alone with a pit bull. Dogs often see babies as toys and when the baby cried I guess the dog saw him as a squeaky toy and bit him. I have dogs. They are very gentle dogs but when my grandchild is here, I do not leave her alone with the dogs cause you never know what I child is going to do to set them off.
I have friends who have never had any dogs but pits and rotties. Their dogs have never bitten anyone because they were trained and they knew the bloodline of the dogs the bought. And you do not leave babies alone with them or any dog for that matter.
Any dog will bite you under the right circumstances. These are pics of three of my four. They have never bitten me but I feel sure they would if they were teased or I yanked their tail and ears the way kids do.