This is one of those days when I was working on one post when an idea for a second one cam to mind and I did not want to mix this one with my cookie post. It seems as though Rudolph the Rednosed Reindeer is not a good movie for our children to see. Yes, poor Rudy is a bad influence on our children.
It sees as though Comet, the head of the reindeer, and Santa bannished Rudy because of his red nose and some professor in New York tells us it teaches kids that Santa and the reindeer were all bullies and that teaches kids that it is okay to bully unless you need the person you are bullying for something. That is absurd. When I watched the movie, I just saw a little guy who used his natural gifts, to overcome everything. Of course he was different but he used that difference to help others. He became a leader and could have become a bully but he didn't. The idea that it teaches kids how to bully is nonsense.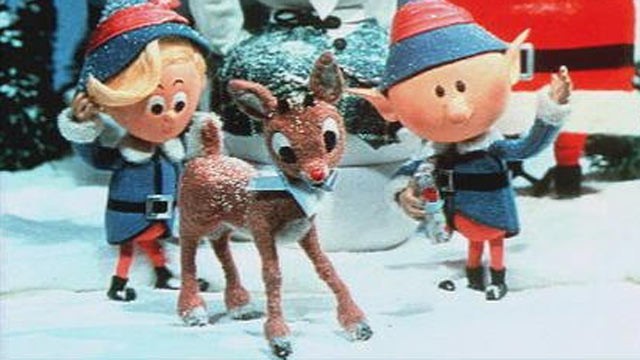 Sometimes people read too much into things. It should be taken and a simple childs's movie and that is how we should see it. So sit back and enjoy the wonders of childhood as you snuggle up with that little one in your house and watch the movie.