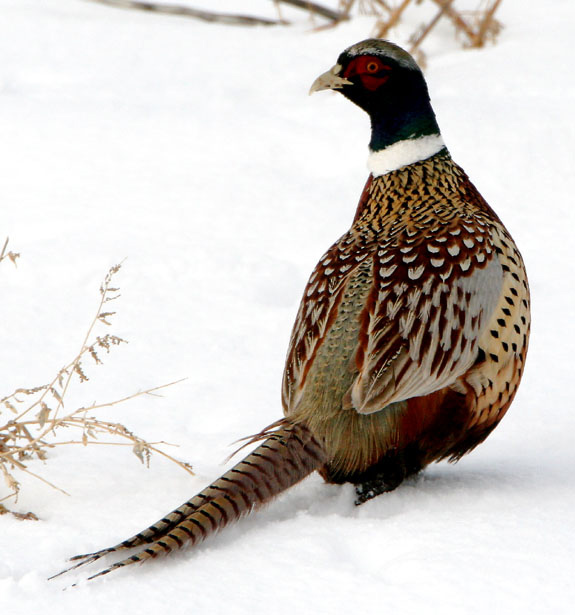 IT has been a long rough week. One that will go down for the records as far as snow storms go. It is still snowing here. It was not supposed to start til later but it started this after noon.
I did get to go out and get some groceries today and enjoyed seeing two ringed neck pheasant and some hens. The game commission must have set them loose. They are beautiful birds. We raised them when we lived on the farm. The males are gorgeous. I did not have my camera with me but as you can see they are very pretty. Especially against the snow.
I try to see beauty in everything and the sights out in the woods. It was like winter wonderland.